Wordshark Online
Wordshark Online
€608.85
Wordshark for reading & spelling… now online!
Wordshark provides a fun and effective games-based solution for students learning to spell and read.
The program is especially useful for those with dyslexia and other special educational needs.
Full Description
Web-based – great for homework or another lockdown.
Access Wordshark from anywhere, including on Chromebooks or iPads. Students can access their work at home as well as at school. Teachers can plan lessons when and wherever they want.
Automatic Progression
A new baseline test places each student at the best starting point. They can work independently and move forward with their own individual learning journey. This gives teachers more time to focus on help where it is really needed.
The best of all worlds
Wordshark offers great flexibility. Use the Supershark course with its automatic progression, or set work for students using one of the other courses or using your own word word lists!
New look
Wordshark online has a new look, an easy-to-use interface, photos and videos, and new style reports. Age neutral graphics are suitable for older students as well as the younger ones.
Read more…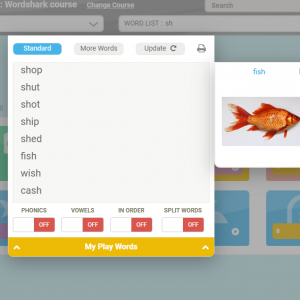 10,000 words & sentences
Courses include National Curriculum spellings, Alpha to Omega, High frequency words, and Everyday vocabulary for students new to English.  Word lists are presented in a format to support your spelling lessons. Your own lists can also be added.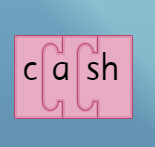 Dyslexia, SEND, EAL
Even reluctant students are motivated by Wordshark! Multi-sensory, carefully thought-through games and structured word lists make the program ideal for SEND. The courses and games are perfect for students learning English as an additional language.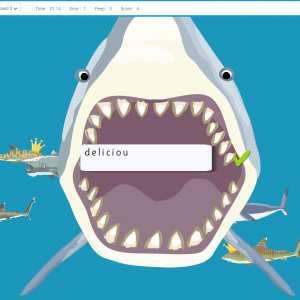 Age & gender neutral
The choice of activities, concepts and words make Wordshark suitable for ages 5-16, from early introduction to phonics right through to spelling support in secondary school, filling gaps in knowledge or for learning specialist vocabulary.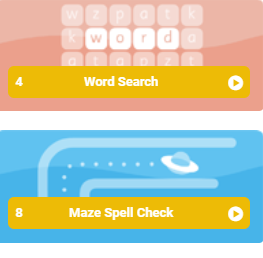 The games
Each motivating game has a sound educational purpose helping to develop a variety of reading and spelling skills – not just rote practice. There are also games for synthetic phonics.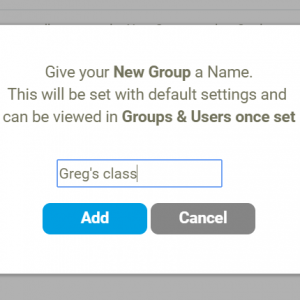 Adaptable & easy to use
Wordshark is easy to use but also hugely versatile – easily adjusted to the needs of each student. You can set work, use automatic progression or 'dip' into the program…and you can create your own words lists.
Measuring Impact
Wordshark records track time spent on games and shows results – with errors clearly highlighted. Regular, short sessions and a mixture of games e.g. using 'Supershark' ensures success!