Lenovo 300W
Lenovo 300w 2 in 1 laptop is a new addition to our stock here at Edtech. It is perfect for use in and out of the classroom with the  360-degree hinge it enables comfortable and convenient modes—especially while using the touchscreen with Pencil Touch technology. Students can use their hands to swipe and do, or use the optional pen to take notes, sketch, and more. Of course it boasts the rugged durability you expect from Lenovo, as well as integrated security and simplified device management.
It is designed to withstand accidental knocks and spills it is ideal for the classroom or the kitchen table!
See it on our website : https://www.edtech.ie/product/lenovo-300w/
Introducing Wordshark Online
Wordshark Online Now available in Ireland
https://www.edtech.ie/product/wordshark-online/
With Wordshark Online:
Students are able to access the program from home, learning independently
Teachers can monitor student usage remotely… setting specific work or choosing automatic progression
Key features of Wordshark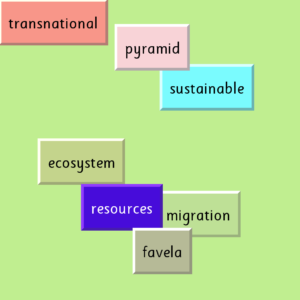 Ages 5 up to 15
Meets the needs of a wide age range and ability range. The variety of games, content, plus options to tailor the program make it highly versatile.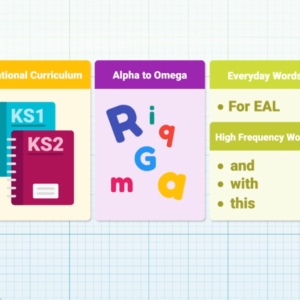 Wide-ranging content
The 10,000 words in Wordshark are grouped into easy-to-use, structured courses. You can also customise Wordshark by adding your own lists.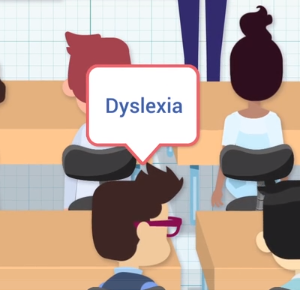 For dyslexia and other SEN
The program is ideal for students with special educational needs including dyslexia, as well as those who are new to English (EAL).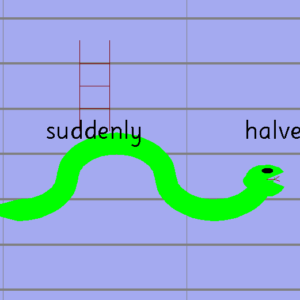 Games-based
Learning is more effective when it's fun! The Wordshark games and reward games offer an enjoyable and motivating way to learn spellings and improve reading skills.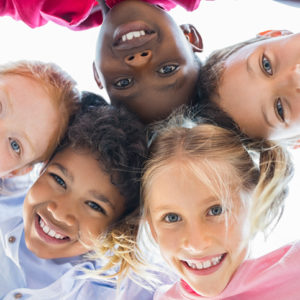 Easy to use & adaptable
The program is easy for for both teachers and students to use. It is also incredibly flexible – it adapts to the requirements of each teacher and needs of each student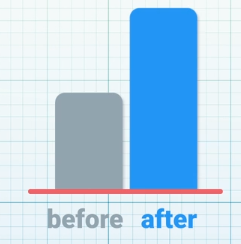 Tried, tested, effective
Wordshark is used in 11,000+ schools worldwide and has been helping students with their reading and spelling for over 20 years. The program is most often bought on personal recommendation.
Contact us to discuss options and a demo for your school.
098  64886
sales@edtech.ie
Classroom tough Headphones –
Just packing up an order of 48  Avid A42  headphones.  These are specially designed to withstand the rigours of the classroom. While  not indestructible they will stand up to a lot of Twisting and pulling .
They can be purchased individually or in class-sets  of 24 complete with cases as shown. https://www.edtech.ie/product/avid-ae42-headset/
Inspiration and Kidspiration to be discontinued.
Bad news for all of our Mindmappers.  Inspiration and Kidspiration will be discontinued as of 31 December 2019. The programmes have been long time favourites with Irish Educators. While there are lots of other Mindmapping and visual planning software programmes these were particularly well set up for education with lots of curriculum  and age appropriate images.
We are currently assessing all of the available alternatives and will keep you updated.
In the meantime we would highly recommend purchasing   Inspiration or Kidspiration before the 31st December deadline.  School site licenses are defintely worth considering too for larger schools.
Quite a number of the better alternatives use the annual license model so this might be a last opportunity to buy a good Mindmapping programme with a perpetual (lifetime) license.
Clevy Keyboard – Review by Catherine Magnier St. Oliver Plunkett's NS Newcastle Athenry Co. Galway
Delighted with the Clevy Keyboard. It makes typing so much easier for children with physical, spatial or visual needs. Letters and numbers are colour coded, including vowels, which speeds up letter recognition and typing. I have found children enthusiastically use this keyboard – it is definitely less of a chore.
Perpetual licenses-an endangered species!
At 22 I purchased a life membership of An Óige the Irish Youth Hostel Association.  Even then I realised that it represented a fairly good bet. Many years later I am still a member even if I no longer qualify on the "youth" side of things all of the facilities and benefits are still open to me.
Perpetual software licenses are similar giving a lifetime entitlement to use the software. However the days of the perpetual licence are numbered. More and more computer software companies are switching to an annual license model. This does have the benefit of always working with the latest operating systems but long term tends to cost more.
You can no longer buy a life membership for An Óige so if you want a lifetime license for you software the writing is on the wall -Act Now!
Some of the software companies that still offer perpetual or  lifetime licenses are
There is a new online version of Wordshark coming towards the end of 2019 so there is every chance that the current version which is in use in most school will be withdrawn.
Memory Quest Flex- Review by Laura O'Rellly Scoil Mhuire Sóisearach Newbridge
This year is our second year to run a Memory Quest group in Scoil Mhuire Sóisearach. The children enjoy the training and the graphics of the exercises. It is pleasing to see the children whisper the sequence of items back to themselves or nod their heads in the different directions before selecting the items on the game.
In general the evaluation of the statistics for each individual gave us a great insight into the potential to improve working memory, if there was more difficulty with aural or visual exercises. It was a good AfL exercise which provided some evidence to build each child's learning profile.
Laura O Reilly, Special Education Teacher, Scoil Mhuire Sóisearach 
Scoil Mhuire  http://www.scmj.ie/  is a Junior school in Newbridge Co. Kildare.  Scoil Mhuire  is a Digital School of Distinction and uses technology widely in the school are and are very active on Twitter https://twitter.com/scoilmhuirescmj
They have just renewed their license for Memory Quest Flex. 
Share your insights with other teachers. Let us know how you are using our software or hardware.  Post your review directly when you are logged in. Alternatively email or send us some videos or photos-with the appropriate permissions of course 🙂 
We have lift off!
Finally -a new website!   We hope that you find it easy to use.
You can place an order by adding items to your bag and checking out. If you are a school or other public body you can Set up an Online account for your school . Otherwise you can pay by Credit Card or Paypal.
You now can also organise a quote for yourself. Simply click on the Shop or Quote Button  and add the items you need to your quote.  If there are any items that are not on the site please let us know and we will add them on to the quote for you.
We really can't thank the team in Matrix Internet enough they have been great from start to finish and nothing has been too much for them. They were not happy with the site until we were.
We will be including regular blog articles on the site. Sometimes what seems daunting wasn't so difficult when you had the right tools for your needs or your pupils. Why not share your experiences and we can all learn. You can email these to Liam or Siobhán: info@edtech.ie
How fast can you set up an Edtech Online Account for your school?
Setting up an account for your school allows you to:
Place order on 30 Days Credit
Access the occasional discount if we are feeling nice!
Request quotes for your school -save time and jump to the top of the queue!
Convert your quote directly to an order when you get the go ahead from the Dept.
Keep track of your orders
How quickly can you register.  We think it will be seconds. Pat Millane in Christ the King school reckons he did it in 5 seconds but we think he is counting the time it took him to ask someone to it. Lets know how long it took you. We might even set up a leader board!
Key things when registering:
User Name must be your official School Roll Number
Account must be set up by the School principal or with principals permission and principal must be named on the account.
You must accept Online Account conditions
Well what are you waiting for!
Browsealoud
Wondering about that B with the Headphones in the top right of our new site?
Meet Browsealoud!
This toolbar is produced by Texthelp the same people who produce Read and Write Gold. It makes the new Edtech software website accessible to all visitors to our site. If you are having difficulty reading anything on our website simply click into Browsealoud and it will read it for you or magnify it to make it easier for you to read.
This is a full list of features in the toolbar
• Text-to-speech with choice of reading speeds and highlighters
• Translate tool
• On-screen text magnifier helps users with visual impairments
• MP3 generator converts text to audio files for offline listening
• Screen mask blocks on-screen clutter, letting readers focus on text being read
• Web page simplifier allows for easier reading
• Custom settings are built in to suit individual user needs and preferences